Hello TCS families. Here are a few news items that we wanted to share with you. Have a great weekend!
"For God so loved the world that He gave His only begotten Son, that whoever believes in Him should not perish but have everlasting life." -John 3:16
Re-enrollment:
Please remember that the deadline for early re-enrollment and a discounted fee is next Thursday,  March 31st!  Re-enrollment can be taken care of online through your FACTS account.

K4 Reading Fun:
The K4 class has been enjoying all of the new books that were free, thanks to all the parents and grandparents who purchased books during the Usborne book fair!  Thank you parents and grandparents for your generosity!  The K4 class was able to get twenty new books and five matching games and puzzles for the classroom!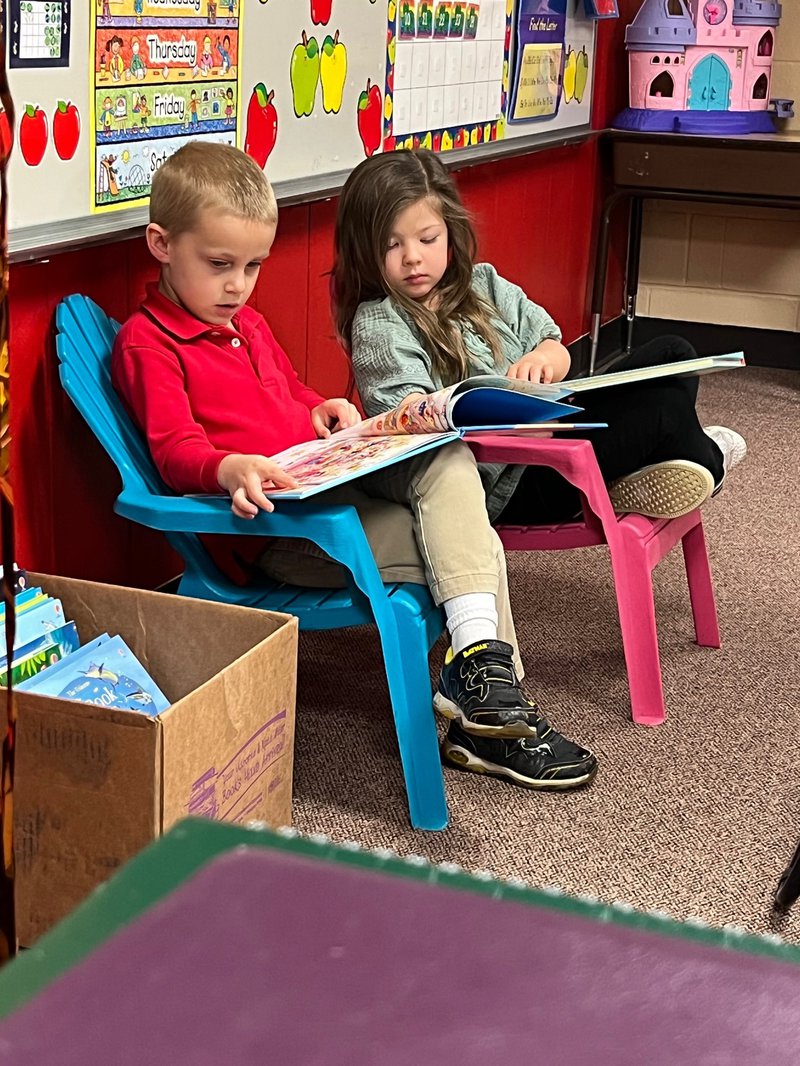 1st Grade Science:
The first grade class has been learning all about plants. We've learned about what plants need to grow, how plants are useful and how plants protect themselves. On Wednesday, the class enjoyed following a directed drawing of a plant diagram. They were so proud of their artwork!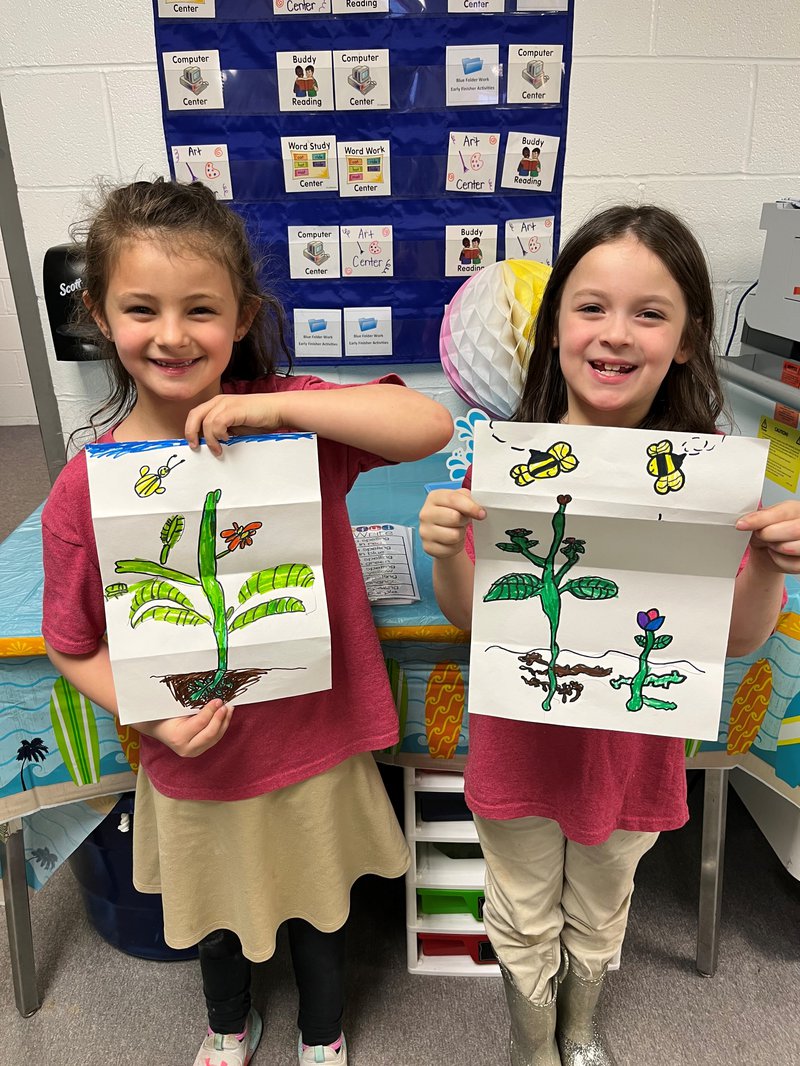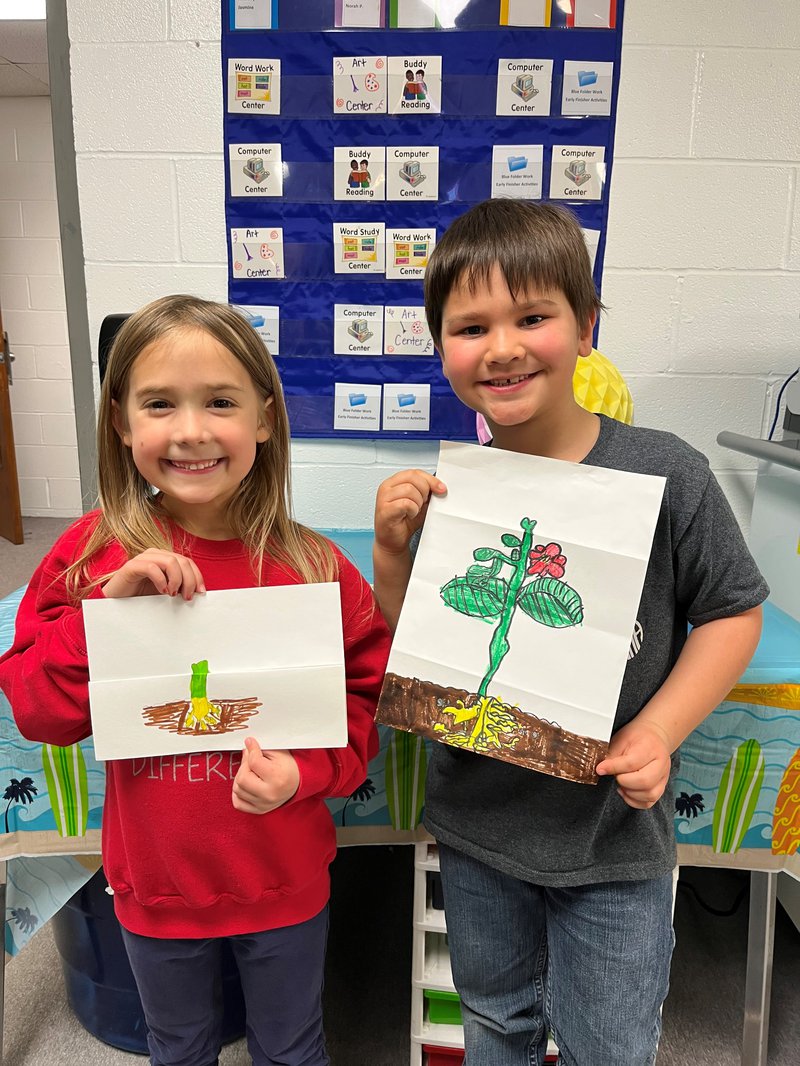 3rd Grade Astronomy Lesson:
Our third graders tried to recreate the moon phases using oreos. Of course, the students love doing anything involving a snack! They definitely enjoyed trying to figure out the best way to use the cream to show the different phases of the moon!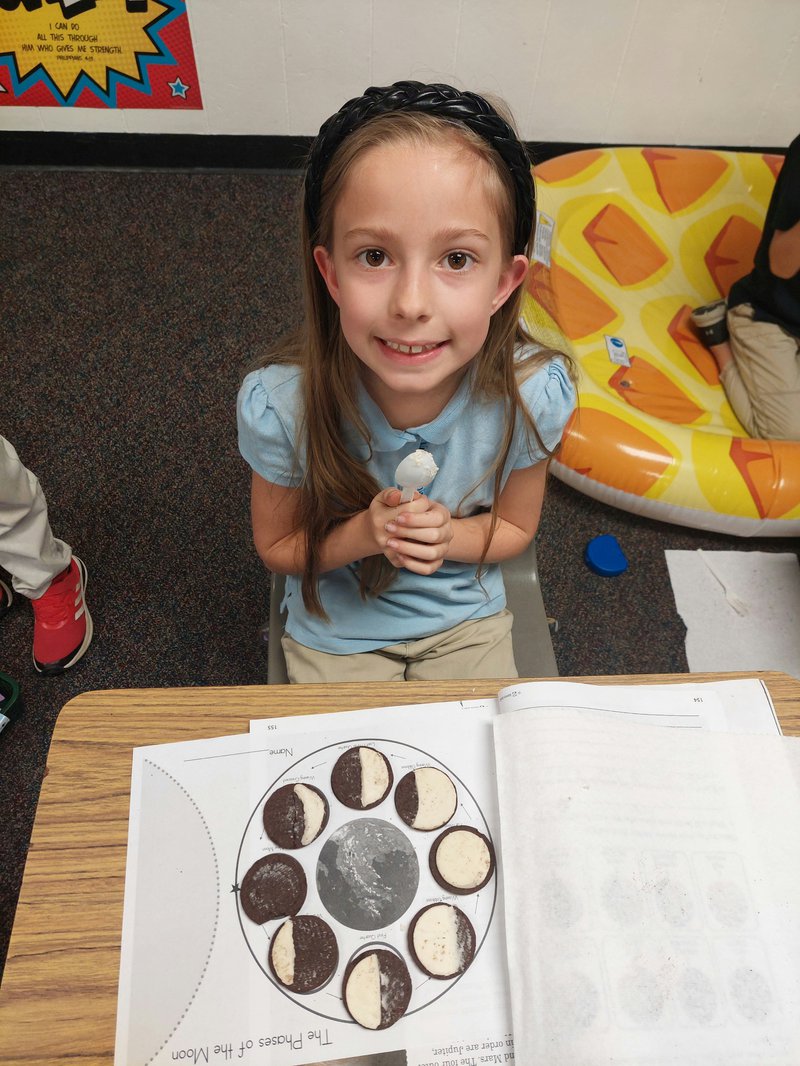 5th Grade Science:
The fifth graders created water molecules this week from marshmallows. We learn about the different types of bonds and forces created when water goes through a physical change. The students learned that some bonds are harder to break than others. Afterwards, they enjoyed eating their "water molecules".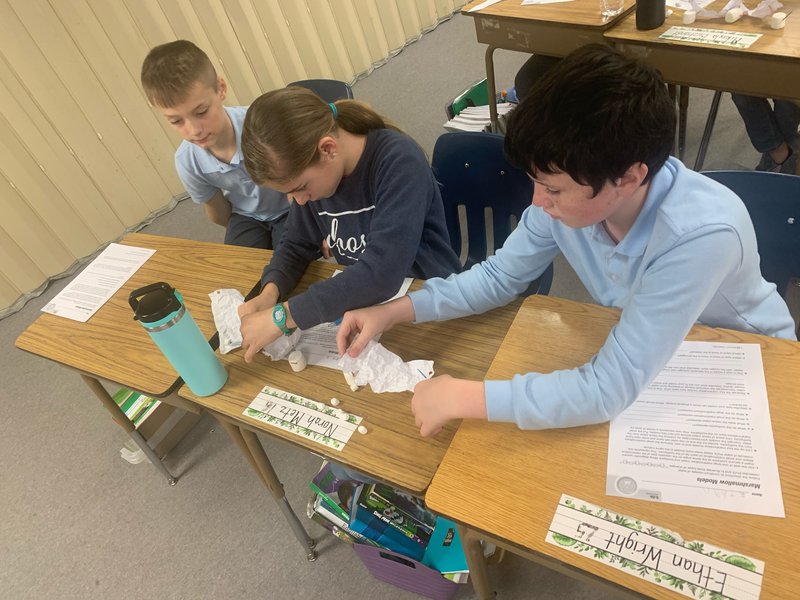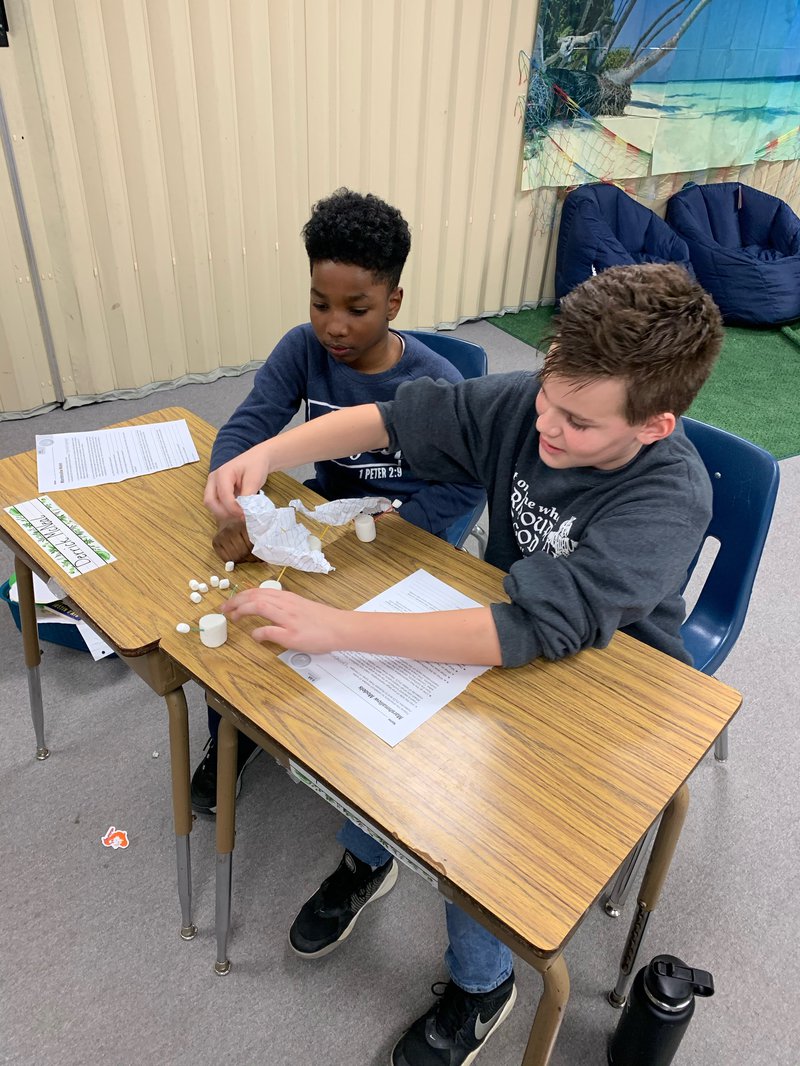 6th Grade Social Studies:
After learning about ancient Rome, the 6th grade history students became "travel agents" to design brochures for various tourist spots throughout Italy. While researching the city with a partner, students wrote descriptive paragraphs about delicious foods, historical landmarks, and the climate of their city to produce tri-fold brochures for potential tourists. It was a great way to connect ancient Rome with today's popular destinations in Italy.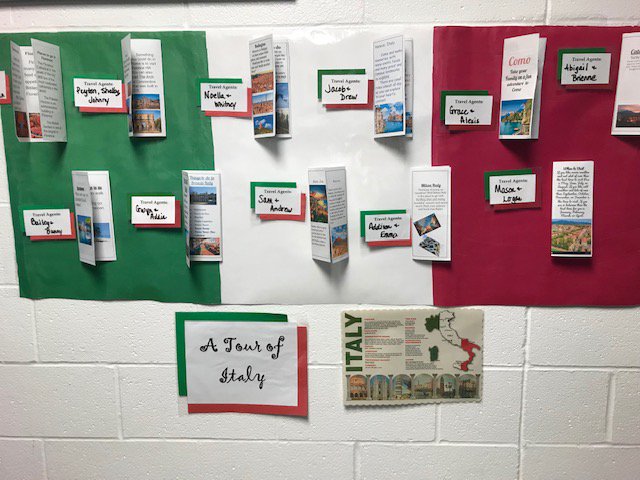 Middle School Social Studies:
The middle school social studies classes joined in on some Play-Doh fun as they learned about economics. Using the lessons from "Play-Dough Economics" by Harlan Day, students ran assembly lines, discussed specialization, analyzed market price as determined by supply and demand, discovered why countries use money, and so much more. As one student stated, "I like Play-Doh. It embraces my inner child!" All the while, they were learning some important concepts about the economy and how it functions!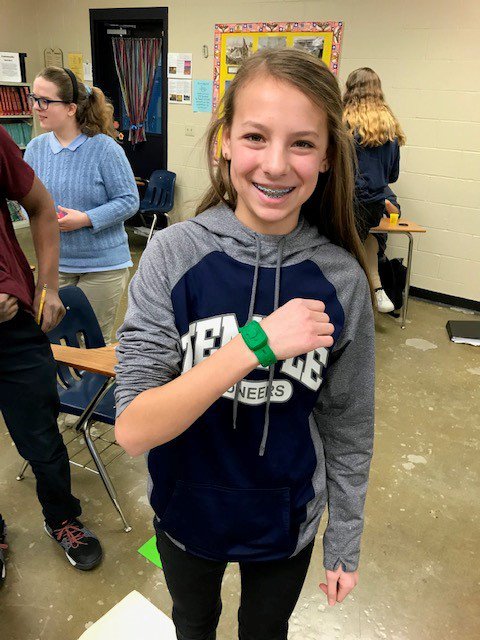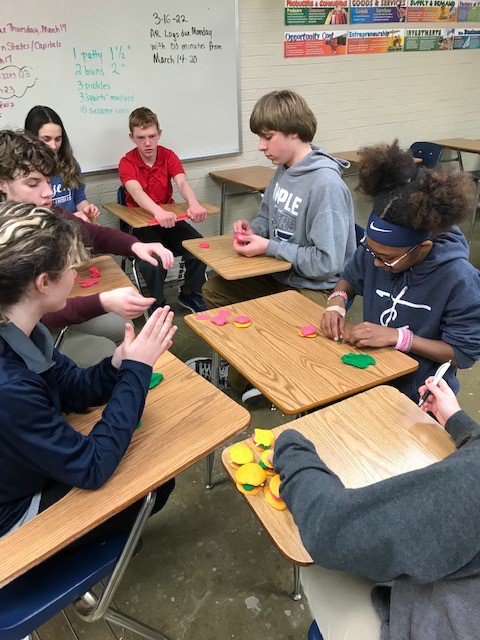 Environmental Science:
As mentioned in a previous newsletter, Environmental Science students have been growing plants hydroponically. This week, the students go to enjoy salad from their hydroponics garden!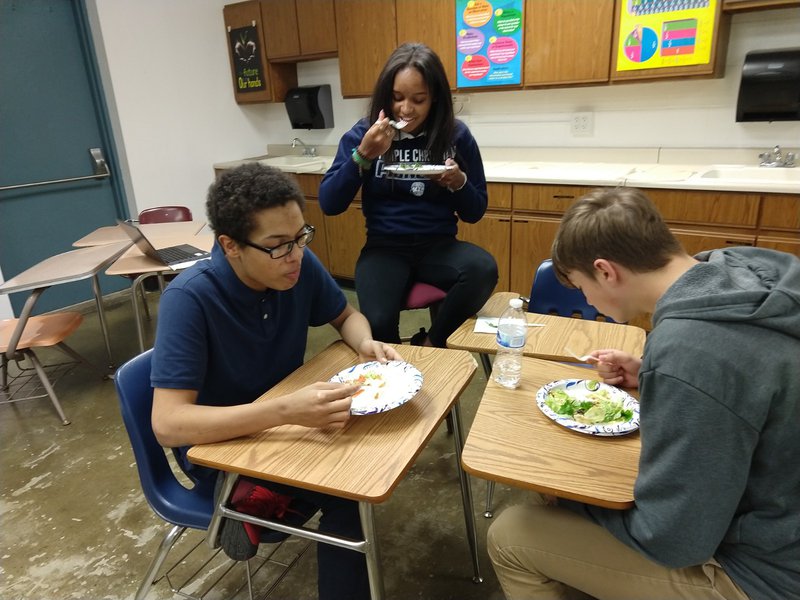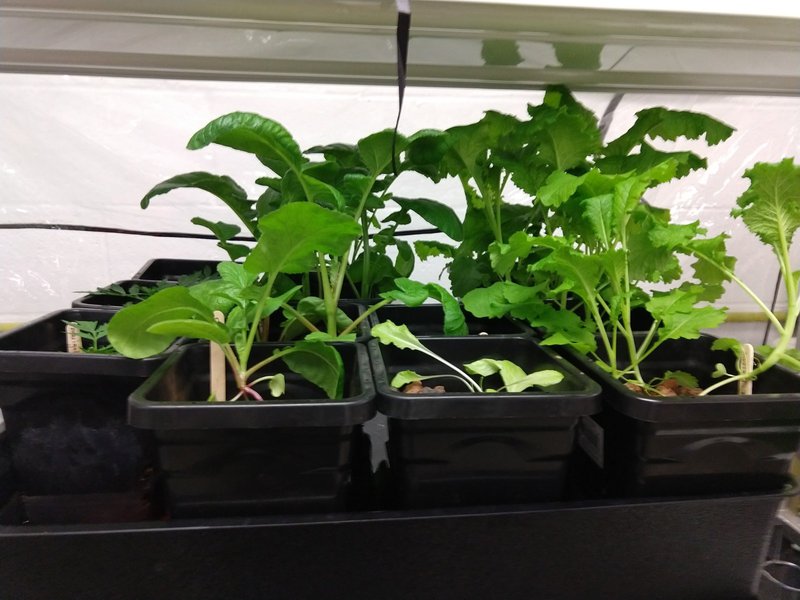 TCS Booster Mulch Sale: 
If you are interested in purchasing mulch or other products from Resource Mulch this spring, please contact TCS Booster Club representative Natasha Graham at Grahamn@tcspioneers.org.  You may purchase $30 gift cards to use at Resource Mulch. TCS Boosters receive $9 back for every $30 card sold. For More Information CLICK HERE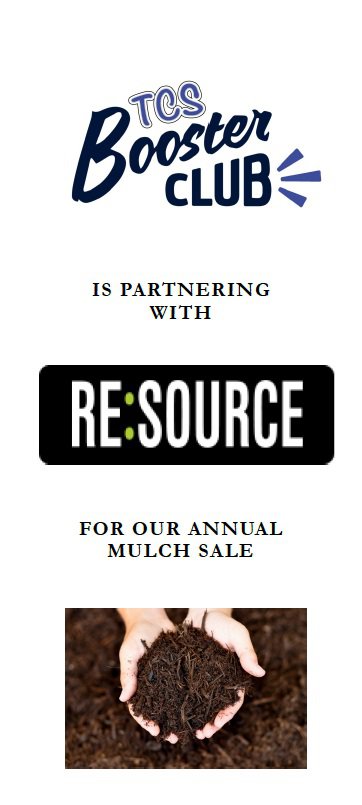 NHS Canned Food Drive Ends Monday:    
The NHS canned food drive competition has been so exciting. Over 3400 cans have been collected for our community.   The top three teachers in each building will race the buggies to try to win their class a pizza party.  The can drive will end this Monday, March 28, at 3:30 p.m.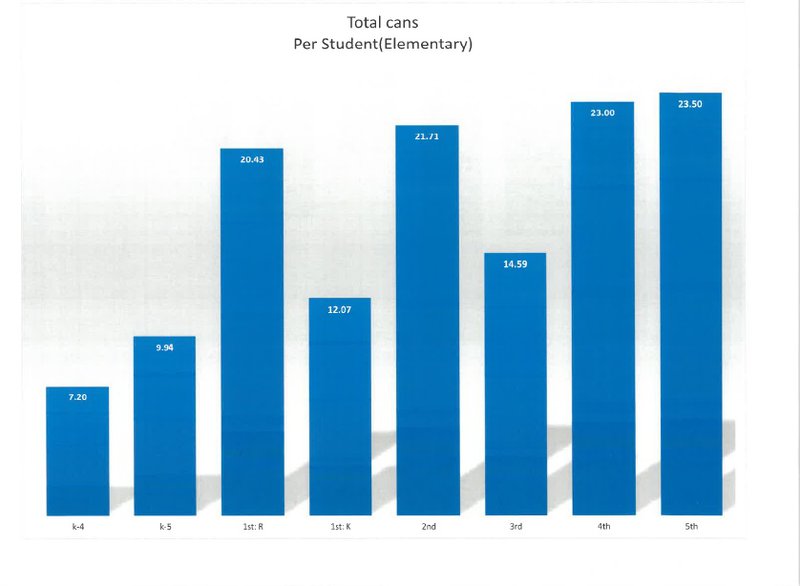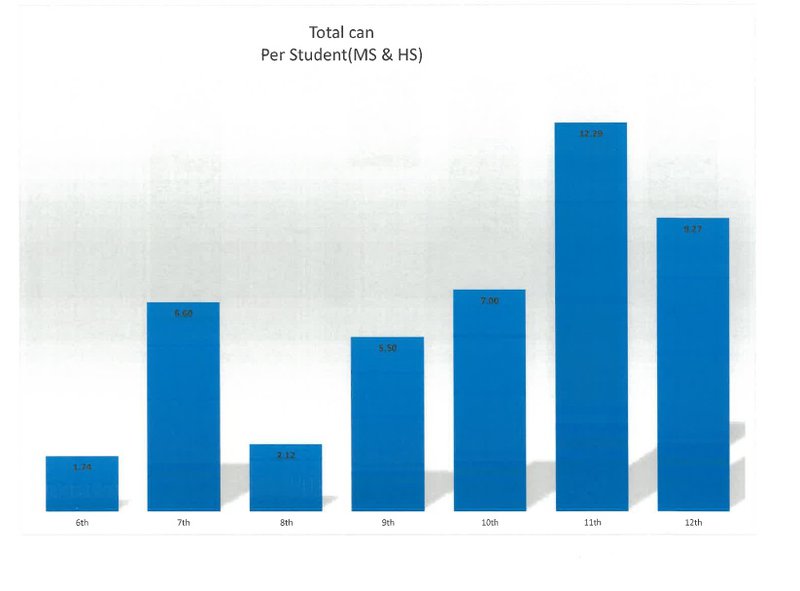 Reach for the Stars Reminder:
Our students have been working diligently to complete reading minute challenges. We have the opportunity to reward their hard work with books!  Reach for the Stars pledges and order forms are due Friday morning, April 1st.  Students may collect pledges from family & friends.  Then students will pick books from their wish lists for the FULL amount of funds received in pledges.  TCS classrooms will also receive free books from UBAM for encouraging further reading! Please email Lauren at roedel@tcspioneers.org for additional information or new pledge/order forms.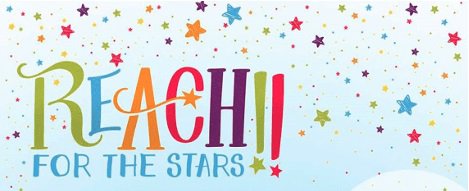 Junior Class Fundraiser:
The junior class will continue to open up the concession stand to sell iced coffee, homemade chocolate chip cookies, and other snacks and drinks after school. The sales will be on Fridays from 2:55-3:30 on March 25, April 1, and April 8. Please come support the junior class as they raise money to put on the junior/senior banquet.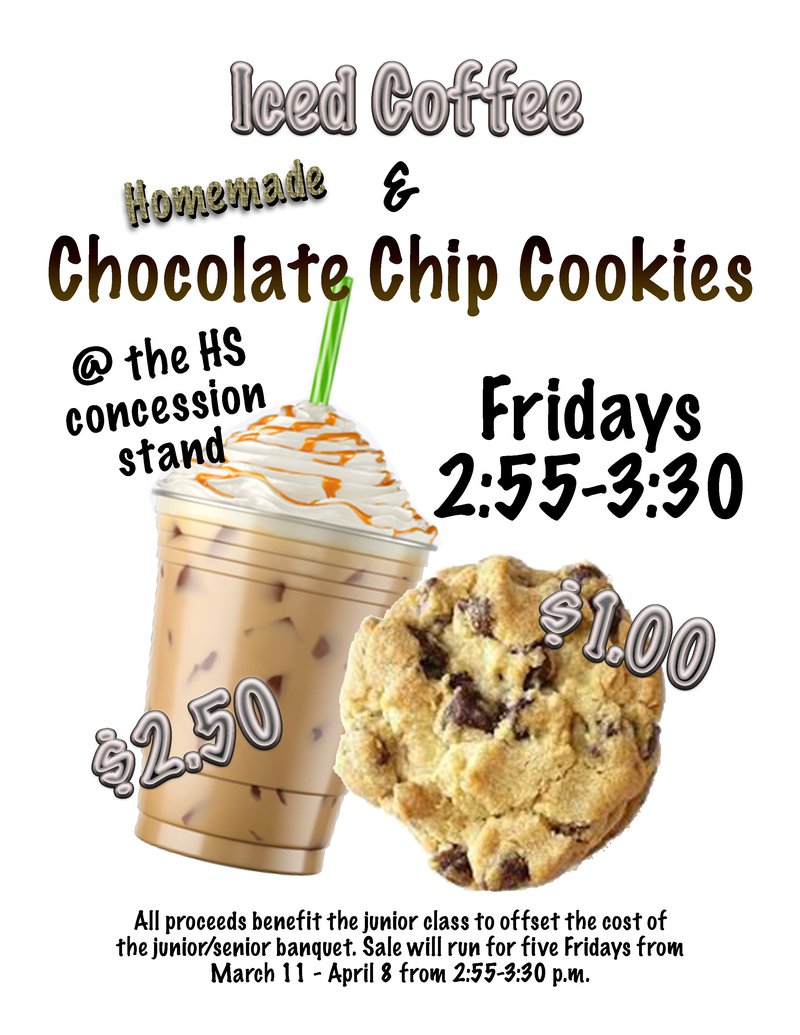 Early Yearbook Orders:
Be an early bird! Order your 2022 TCS Yearbook by March 31st and you will be entered to win a free yearbook from any previous year! Order forms are available at both offices. You can also order online at jostens.com. Contact Mrs. Searcy at searcy@tcspioneers.org if you have questions.

TCS Presents "Fiddler on the Roof":
TCS is proud to present the musical production "Fiddler on the Roof" ... Ticket sales begin March 30th during normal school hours in the High School Office!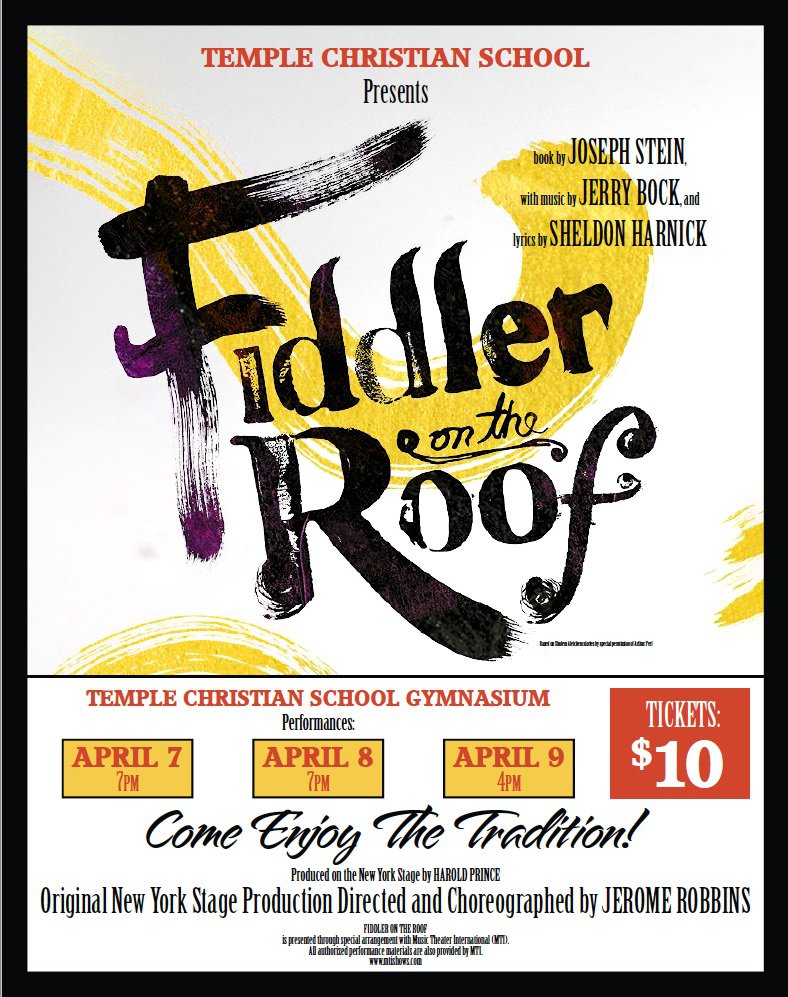 EdChoice Scholarship Renewal:
It's time to renew your child's EdChoice scholarship.  The following forms were emailed to you on Wednesday, 2/9/22:  EdChoice Fact Sheet, EdChoice Renewal Form, and Scholarship Income Verification Form.  All documentation must be submitted to the elementary office by March 31, 2022. If you have questions, please contact Amy Link at 419-227-1644, ext. 1 or linka@tcspioneers.org.  The office is open Monday - Friday, 7:30 - 3:30
Important Dates:
Mar. 25      End of 3rd Quarter
Mar. 30      Witness Wear Day
Apr. 1         3rd Quarter Grade Cards Sent Home
Apr. 6         Witness Wear Day
Apr. 7,8,9 "Fiddler on the Roof"
Apr. 12       Early Dismissal 1:00 P.M. - Easter Break Begins
Apr. 13-18  Easter Break
Apr. 19       School Resumes
TCS Sports:
Tuesday     March 29th           HS Track and Field @ Hardin Northern 4:30pm
Thursday     March 31st           JH Track and Field @ Perry 4:30pm
Friday           April 1st              HS Track and Field @ Riverside 4:30pm
Lunch Menu for the Week of March 28, 2022
Monday         Chicken Nuggets, Tater Tots, Green Beans
Tuesday        Pizza  $1.00/Slice
Wednesday   Chicken Parmesan Sandwich, Pudding, Veggies w/Ranch
Thursday       Mashed Potato Bowl, Fruit
Friday            Pizza  $1.00/Slice