Hello TCS families.  Here are a few news items that we wanted to share with you. Have a great weekend!
"Rejoice always, pray continually, give thanks in all circumstances; for this is God's will for you in Christ Jesus." ~1 Thessalonians 5:16-18
H.S./M.S. Day of Prayer Activities: Temple Christian School's 6th through 12th grade students observed the National Day of Prayer on Thursday, with Student Government representatives leading their homeroom classes in prayer for our community, our nation, and our world. In addition, students used the chapel room as a prayer room. Students were able to use their Flex period to pray, either on their own or with friends, bringing their prayers to God and growing in their relationship with the Lord.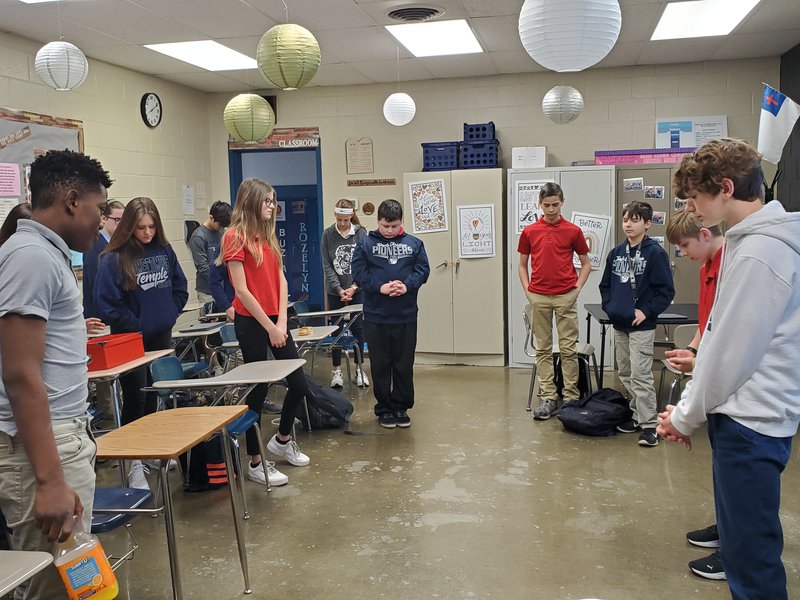 5th Grade Day of Prayer: The fifth grade class participated in National Day of Prayer by having a discussion about prayer and looking up verses to see what the Bible says about prayer.  We also spent time praying as a whole class for our school, community, country, and world.  Students then broke off into pairs to share praises and prayer requests as well as praying for their partner.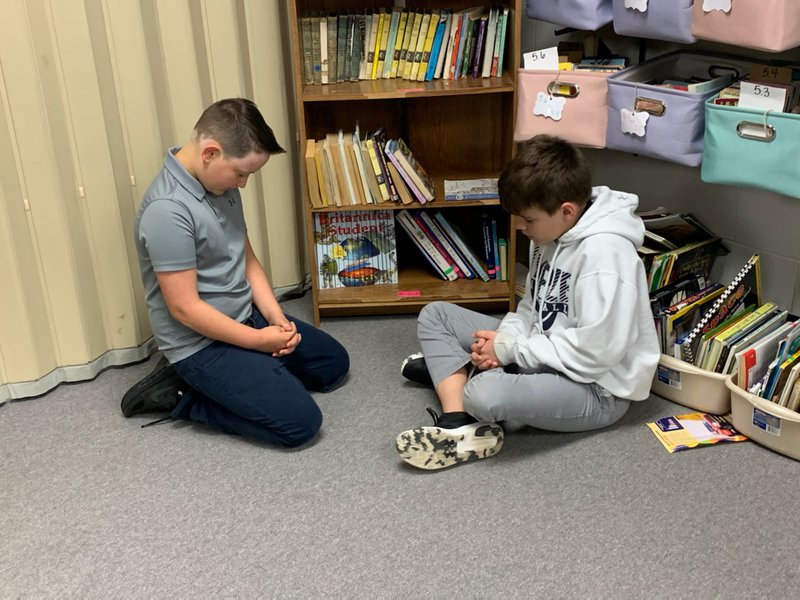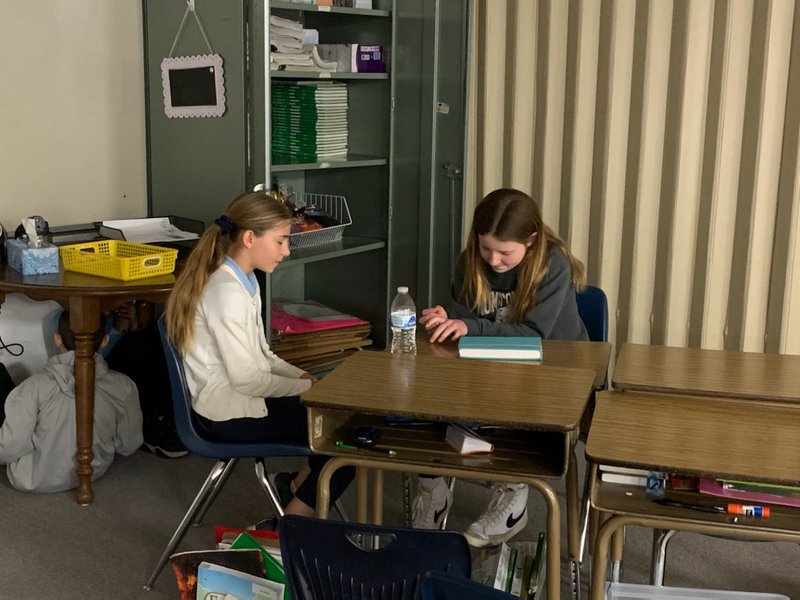 4th Grade Day of Prayer: On Thursday, for the National Day of Prayer, the 4th grade students sat with a friend and prayed for one another. We talked about the importance of prayer, and how God wants us to come to him with our worries and praises. We also discussed the power in asking and receiving prayer from others!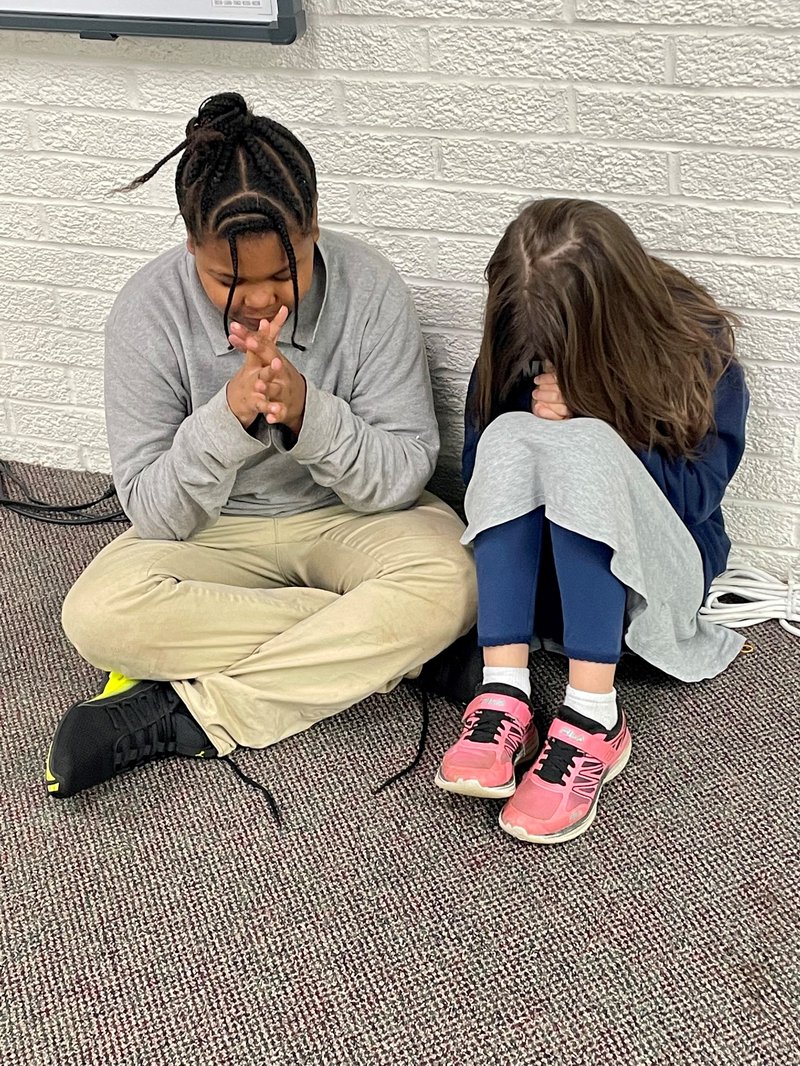 Teacher Appreciation Breakfast: Thank you to the TCS Teacher Appreciation Committee (Lora Szuch, Lindsay Haines, Amber LaPointe, Amber Shade) for blessing TCS teachers with a wonderful breakfast and program Friday morning as a part of teacher appreciation week.  Teachers enjoyed an awesome breakfast and an excellent challenge from Pastor Nick Veon, senior pastor at CrossPoint Community Church.  In addition, 8 teachers were honored for hitting milestone years of teaching at TCS. Amy Link and Jane Wierwille (20 Years), Jodi Callahan (15 Years), Lori Draper, Katie Helser, Stephanie Mays (10 Years), and Paul Green and Susan Searcy (5 Years).  Thank you to all of our TCS staff for all you do for TCS and the Lord!  You are greatly appreciated!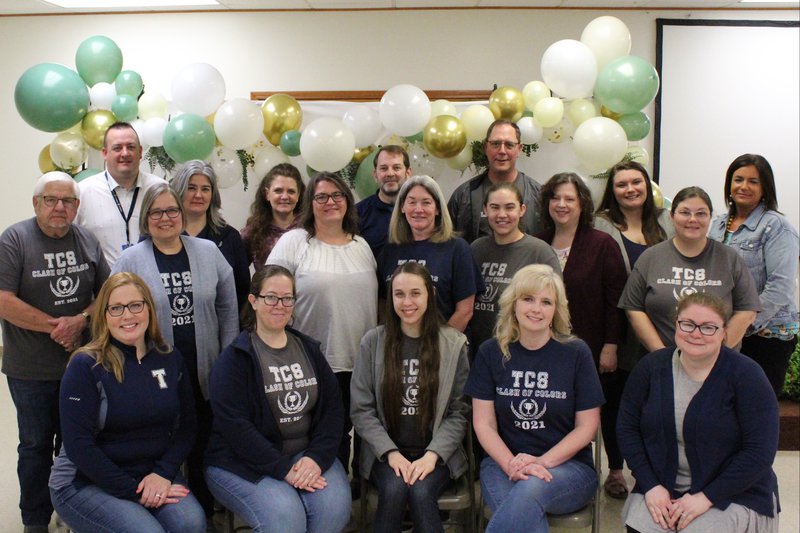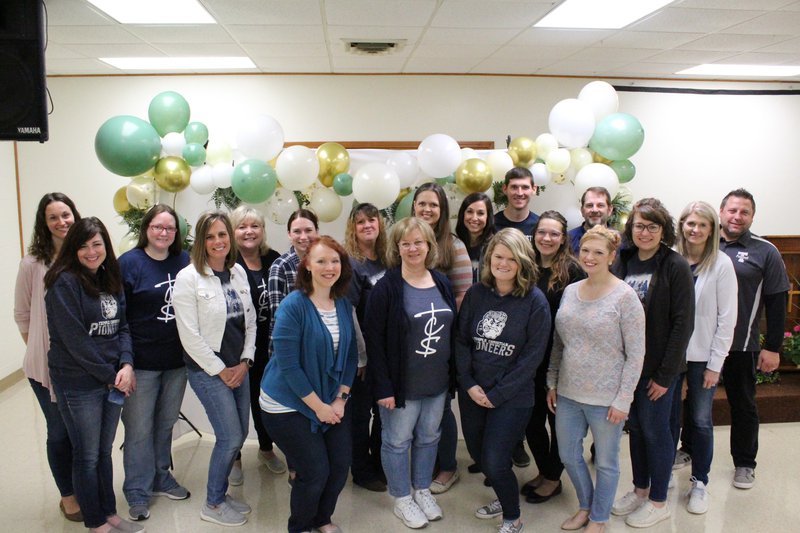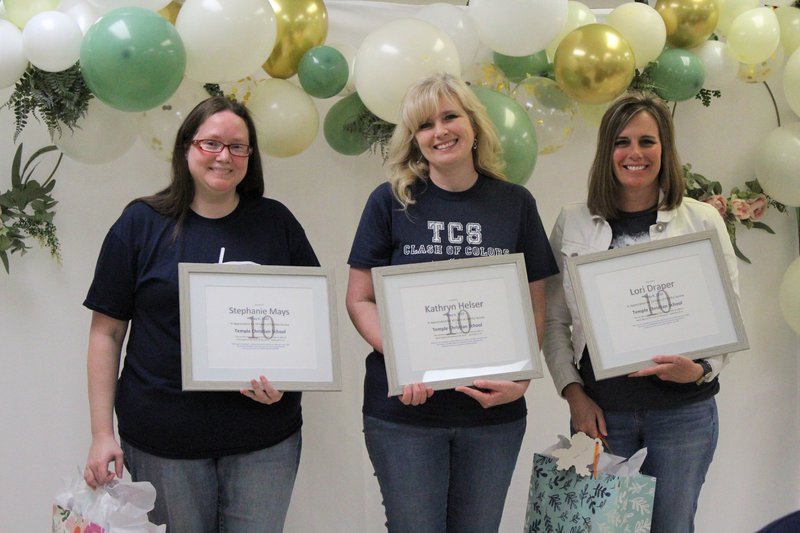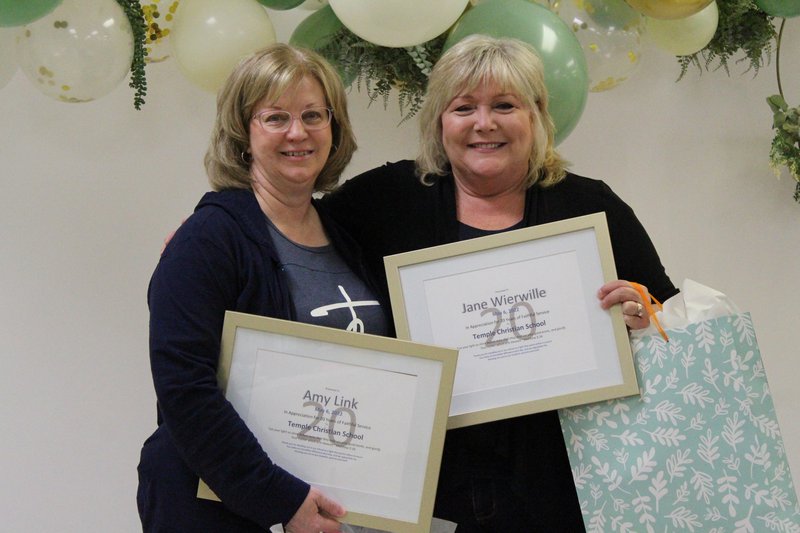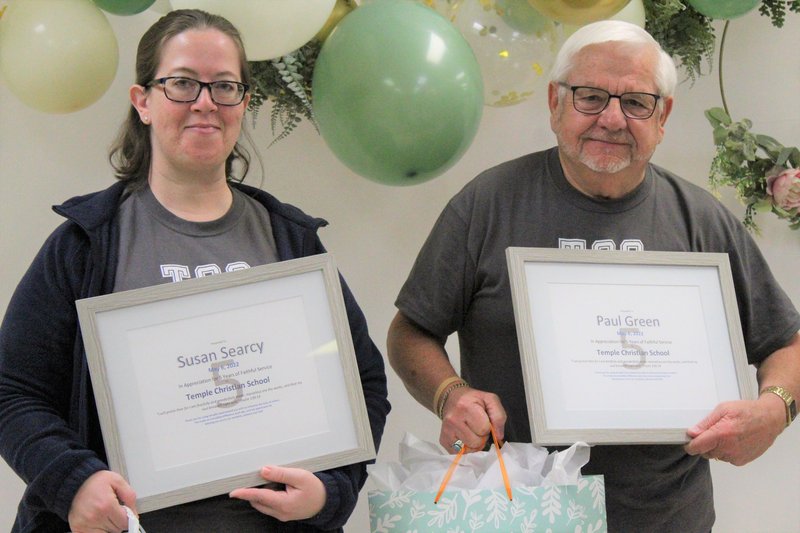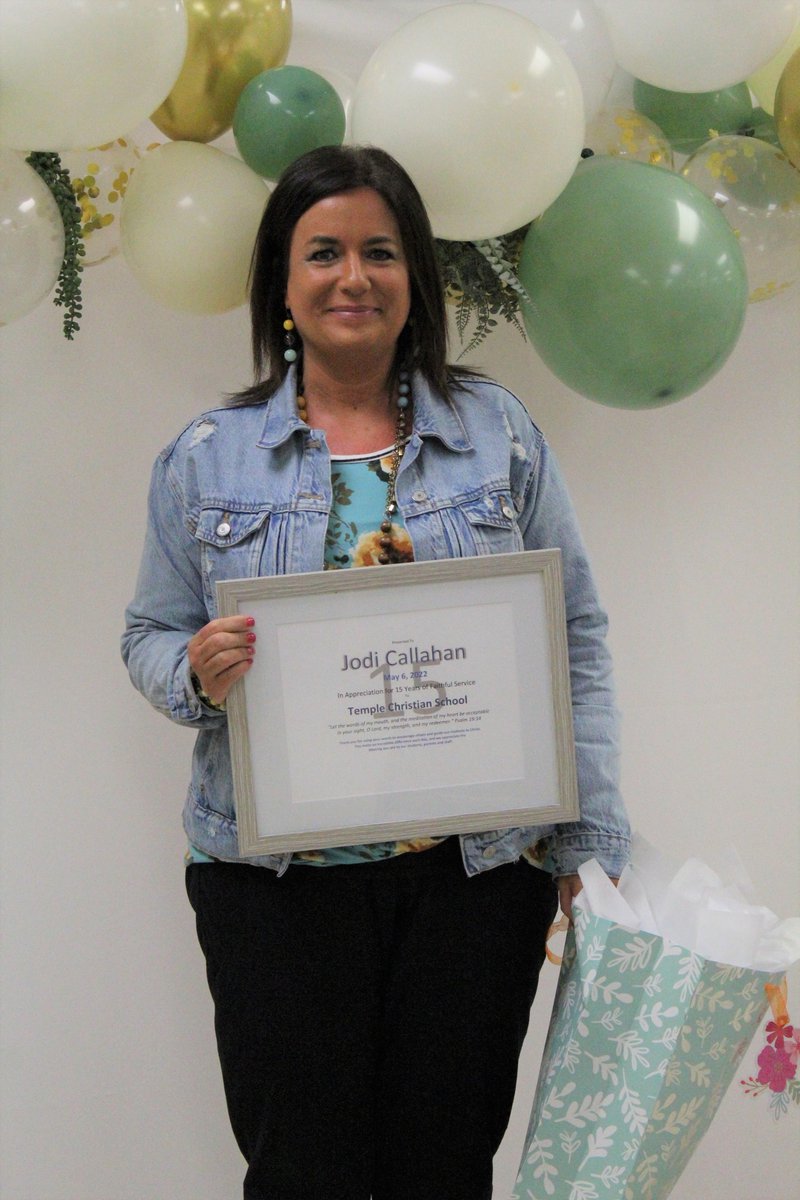 K4 Activity: The K4 students enjoyed taking a day off from their curriculum to do some painting. Now that Spring is here, they painted bright, colorful flowers to brighten up the hallway! They had so much fun, and all did a great job!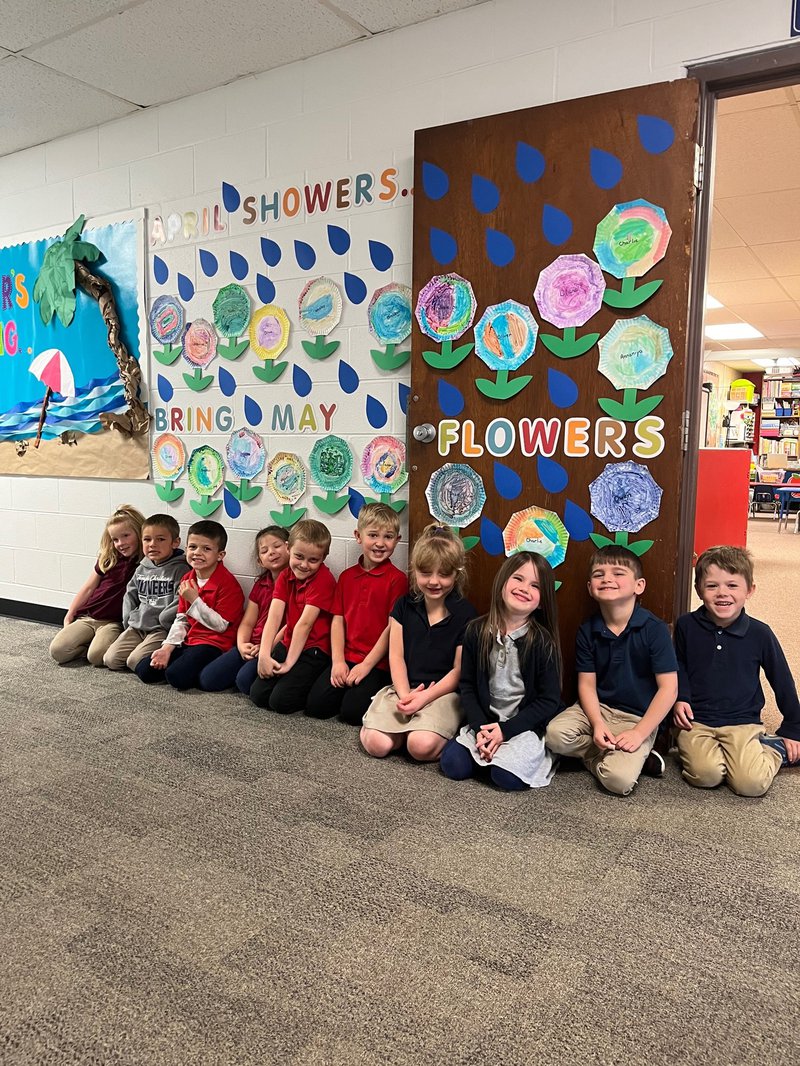 1st Grade Writing: Mrs. Rager's first grade students are really improving their writing skills! This week they have been focusing on writing a personal narrative. First, the students brainstormed ideas and drew pictures of the characters, setting, problem, and solution. Next, the students wrote a rough draft of their story and tried to include more details. Then, they wrote their final copies. Great job, first grade!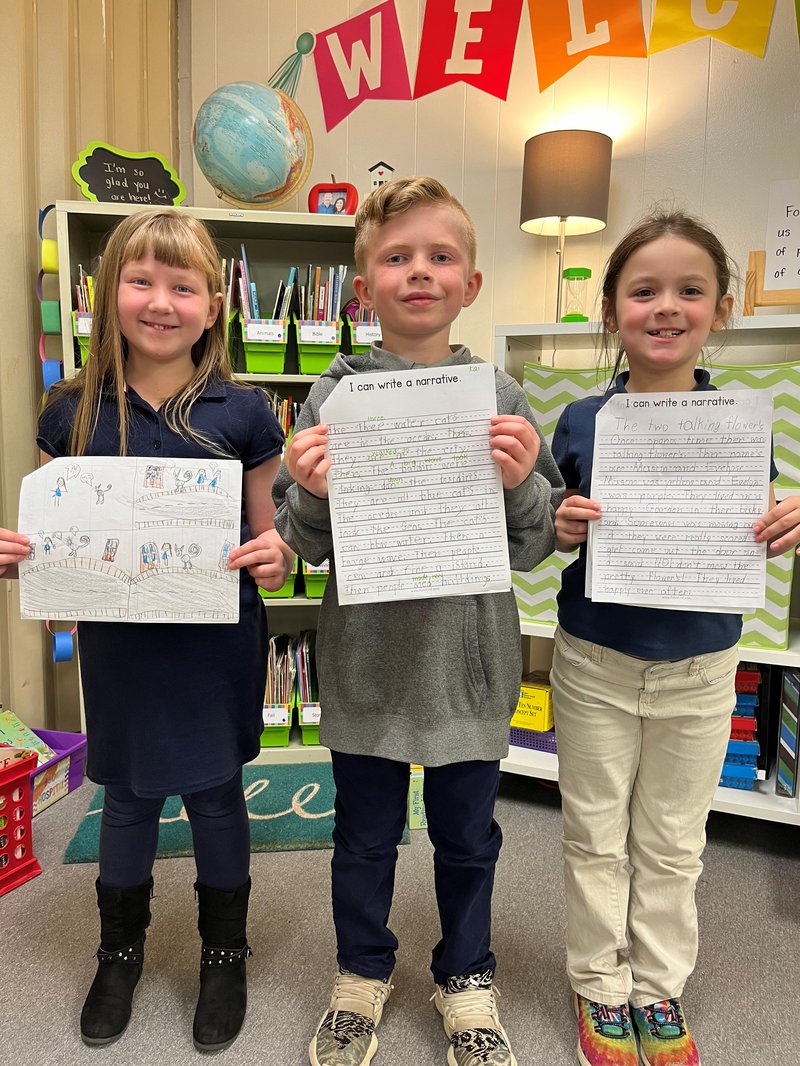 A Taste of History! The sixth grade class recently gave presentations on the Mesoamerican civilizations of the Olmecs, Mayas, and Aztecs. Along with explaining the cultures of these people groups, students also brought in samples of 72% dark chocolate, coffee, and Aztec hot chocolate (which included cayenne pepper and cinnamon!). Each group developed visuals and games to go along with their assigned civilization. The project was a fun way to learn about the past!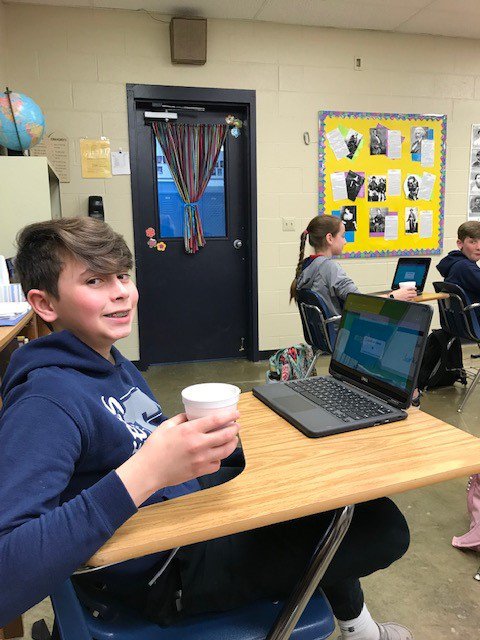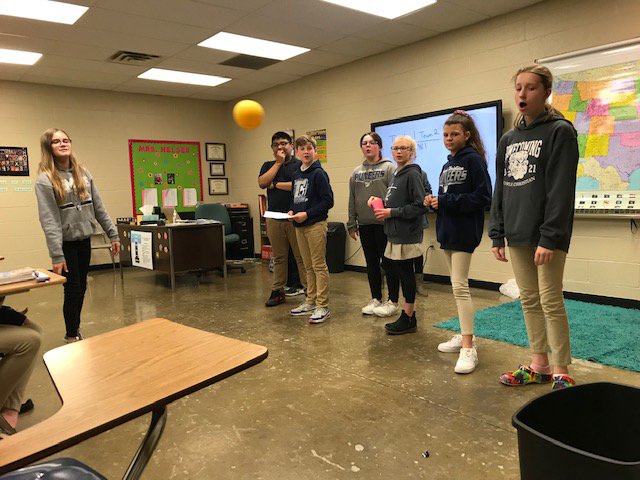 On the Scene: The 9th grade Bible class became "on the scene" reporters for the life of Elijah and the miracles God worked through him. Students wrote scripts detailing the Biblical accounts of the showdown at Mount Carmel, God's miraculous provision for the widow, and the raising of the widow's son, just to name a few! The class also created commercials as part of their newscasts. (Have you ever heard of BirdDash? It's sort of like DoorDash, but delivered by birds...as in the case of Elijah!) The newscasts were a fun way to learn about Elijah and how God meets our spiritual, physical, and emotional needs.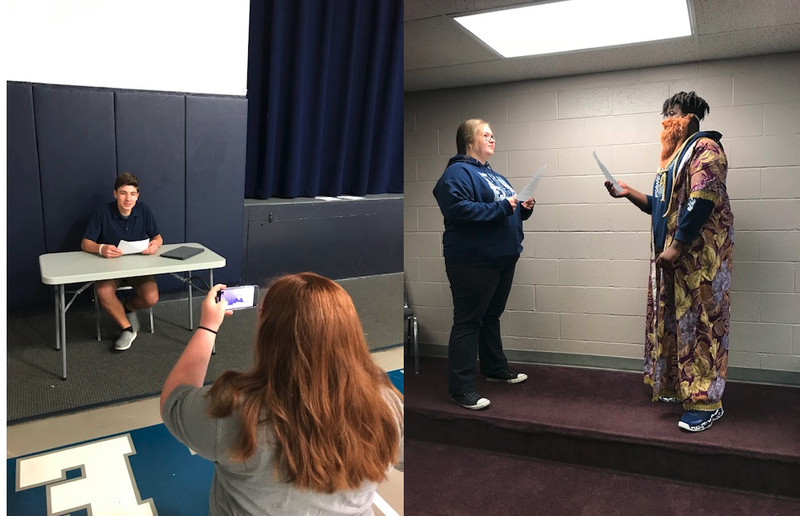 7th Grade Science: This week, Science 7 students completed a frog dissection lab.  They investigated the external and internal anatomy, and how anatomical structures are related to their functions.  The students really enjoyed this lab!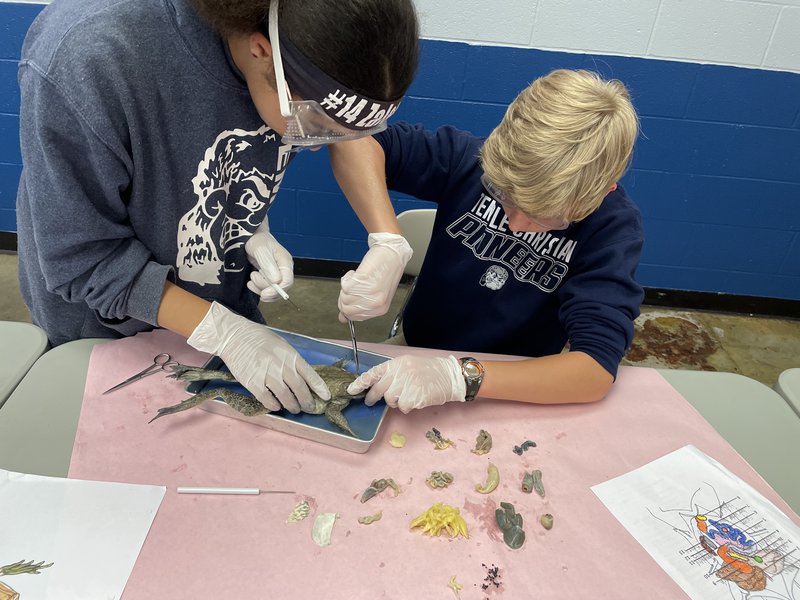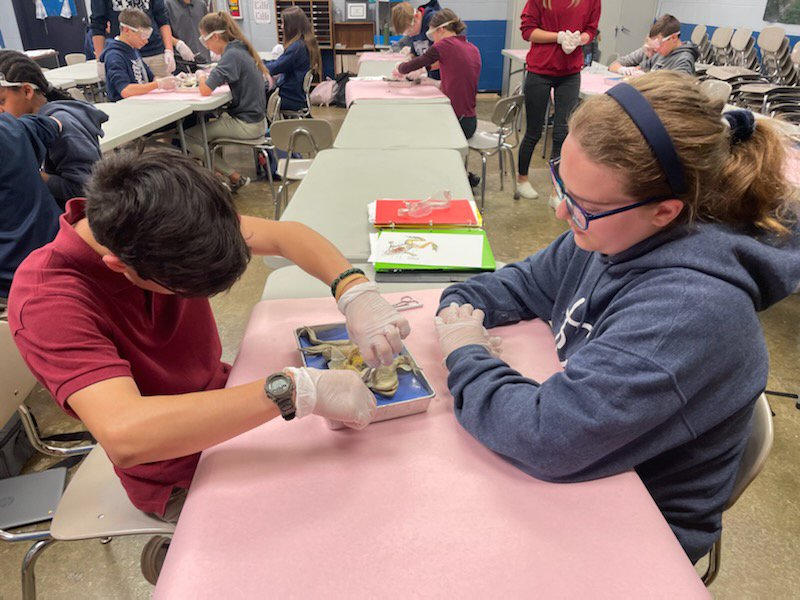 TCS Yearbook: Order your 2022 TCS Yearbook before it's too late! Yearbooks are $40.00, name personalization is $6.50. Orders are due by Friday, May 13th. There might not be extra copies, so make sure to order yours by the deadline! Order forms are available in both offices and can be turned in to Mrs. Searcy. You can also order online at jostens.com/yearbooks. Email searcys@tcspioneers.org if you have questions.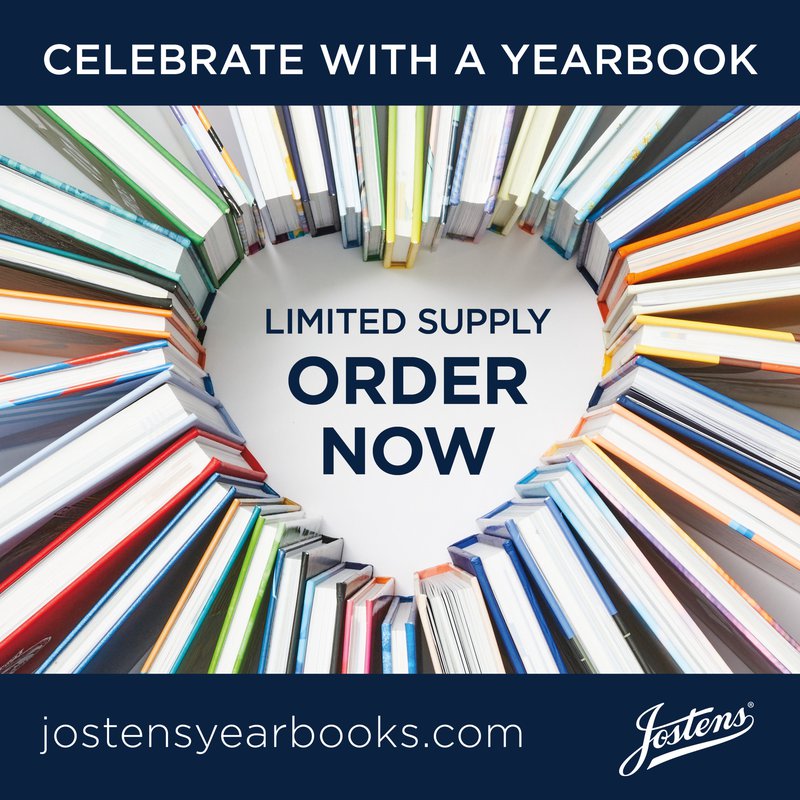 TCS Booster Mulch Sale:  If you are interested in purchasing mulch or other products from Resource Mulch this spring, please contact TCS Booster Club representative Natasha Graham at grahamn@tcspioneers.org.  You may purchase $30 gift cards to use at Resource Mulch. TCS Boosters receive $9 back for every $30 card sold. The winners the student sales contest will be announced next week! 
Sports Calendar:
May 7      HS Track & Field @ Ada Invitational 9am
May 10    HS Track & Field @ Ottoville 5pm
May 10    HS Baseball @ Ada 5pm 
May 12    JH / HS Track & Field @ NWCC Championships (USV) 4pm
May 13    HS Baseball @ Bluffton-JV 5pm 
May 14   JH / HS Track & Field @ NWCC Championships (USV) 10am
Important Dates:
May 11        Witness Wear
May 12        Early Dismissal  1:30 P.M.   Faculty Development
May 18        Witness Wear Day
May 16-20   Senior Exams
May 22-24  Senior Trip
May 24       Kindergarten Graduation
May 25       K4-Grade 5 Field Day
Lunch Menu for the Week of May 9, 2022
Monday         Chicken Strips, Hot Pretzel, Fruit
Tuesday        Pizza  $1.00/Slice
Wednesday   Sloppy Joe Sandwich, Tater Tots, Fruit
Thursday       Chicken Quesadilla, Yogurt Fruit Parfait
Friday            Pizza  $1.00/Slice