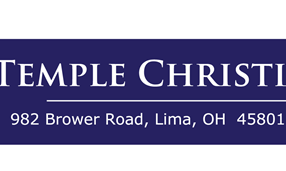 TCS families,
We are excited about having our students return for the upcoming school year. We are working on finalizing an updated return to school plan that will provide more details about the year for you. We know you have heard about the Governor's mask mandate for students in grades K-12. TCS believes that masks should be a family decision, so we were disappointed in the Governor's mandate. We know that many of you are very disappointed in this mandate as well.
At this time, we ask that you be patient with us as schools try to determine exactly what this means for students on a day to day basis. We would like to see the mandate removed or at least adjusted in a way to give schools some flexibility in the way it is implemented. We would encourage those who are passionate about this issue to contact the Governor's office and our state representatives in order to express your concerns.
We love our students and we want the very best for them this year. We look forward to having them back. Please be praying that regardless of the many challenges that schools including TCS will be facing this year, the Lord will bless our school with a tremendous year academically and spiritually. Thank you for your continued support and prayers for TCS. Go Pioneers!!
BRUCE BOWMAN
Superintendent
Temple Christian School
Download PDF Version: TCS - Update from the Superintendent - August 8, 2020.pdf