The Educational Choice Scholarship (EdChoice) Program, allows students from underperforming public school districts or families that meet income guidelines the opportunity to attend select private schools like Temple Christian School. The information and resources below will help you determine your eligibility and how to apply for the EdChoice Scholarship.
---
Traditional EdChoice
State Application System open February 1, 2021 through April 15, 2021
Visit the Ohio Department of Education website and review the eligibility requirements to determine if you are eligible. The EdChoice Fact Sheet may provide some helpful information as you review your eligibility for the scholarship program.
Before you are able to apply for the scholarship, the Ohio Department of Education requires that the student be enrolled in a private school. Please complete this Application and return it to Temple Christian School. It will take 1-3 weeks to process your application. After it has been processed, the staff at TCS will walk you through the process of applying for EdChoice.

If you have any questions or need assistance contact us by email at info@tcspioneers.org or call our main office at 419-227-1644
Stop by our office between 8:00am to 3:15pm, Monday through Friday, or call to set up an appointment after normal office hours.
We are encouraged by what the State of Ohio is doing with the future of education. The Educational Choice program offers families who qualify an opportunity to receive a better, private education. Every child deserves a good education. At Temple Christian, we are part of that solution. The statistics show that a private education results in higher academic performance than in other schools. Temple has fewer problems with bullying, a higher teacher-to-student ratio per class, a great student retention rate, strong parent and student community service involvement, and much more. We would love the opportunity to serve your student and family. Take this opportunity and apply for an educational scholarship.
EdChoice Expansion
The Expansion scholarship does not require a family be from a school listed on the Designated Public School List, however it is based on income. A family applying for an EdChoice expansion scholarship must have their income verified by the EdChoice Office and have a household income at or below 250% of the federal poverty guidelines.
2021-2022 Income Eligibility Requirements for EdChoice-Expansion

| Number in Household | Gross Annual Amount (250%) | Gros Annual Amount (300%) | Gros Annual Amount (400%) |
| --- | --- | --- | --- |
| 1 | $32,200 | $38,640 | $51,520 |
| 2 | $43,550 | $52,260 | $69,680 |
| 3 | $54,900 | $65,880 | $87,840 |
| 4 | $66,250 | $79,500 | $106,000 |
| 5 | $77,600 | $93,120 | $124,160 |
| 6 | $88,950 | $106,740 | $142,320 |
| 7 | $100,300 | $120,360 | $160,480 |
| 8 | $111,650 | $133,980 | $178,640 |
| Each Additional add: | $11,350 | $13,620 | $18,160 |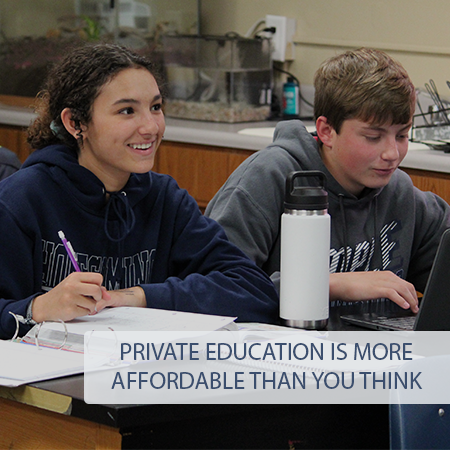 Qualifying Area Schools
Allen County
Allen East Middle School
Delphos Jefferson High School
Freedom Elementary
Heritage Elementary
Independence Elementary
Unity Elementary
Lima North Middle School
Lima West Middle School
Lima Senior High School
Putnam County
Continental High School
Auglaize County
Wapakoneta Jr. High
Wapakoneta Middle School
Cridersville Elementary
St. Mary's Memorial Middle School
St. Mary's Memorial High School
Hardin County
Hardin Northern Elementary
Kenton City Middle School and High School
Ridgemont Elementary and High School
Upper Scioto Valley Elementary and High School
EdChoice Designated Schools - 2021
Don't See Your School?
You may still qualify for EdChoice Expansion